"It is closer from here to Patti Smith than to the musical Land of Mildness. Which is very good, since the poetry of Różewicz is also from another land. This time the phrase 'sung poetry' is inappropriate. Yes, Karolina Cicha won the prize on the Actors Song Review in Wrocław, where the actors singpoetry. Yes, on 'Do ludożercow' Cicha sings, melo-recitates, shouts andsometimes raps the poems of Różewicz. But the music on this album isnoisy, and the vocal expression has little to do with The Land of Mildness of sung poetry. It's closer from here to Patti Smith than to Grzegorz Turnau. Which is very good, since the poetry of Różewicz is also from another land. lternative musical aesthetics fits it much better than acoustic background. Keep it like that, Karolina!"   (Mirosław Pęczak, Różewicz z muzyką., Polityka, nr 51, 18 grudnia 2010)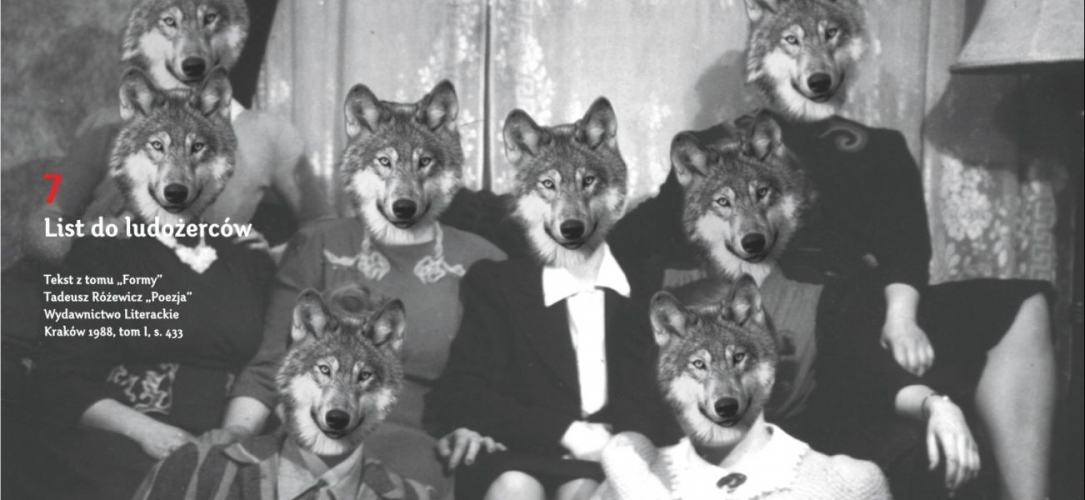 "Karolina Cicha found an effective aesthetic way of presenting Różewicz's poetry in music. A literary critic, actress of "Gardzienice", singer and
composer – she prepared the material 'Do ludożercow' as a coherent
sequence of Różewicz texts. What's interesting is that she mostly chose
the poet's recent works, in which Różewicz plays intertextual games with
the languages of contemporaneity, journalism and mass culture. (…) In
an analogy to the intertextual nature of this poetry, the musicians
create a pastiche-like collage with hard rock, reggae and other genres.
It is soon clear that it fits the lyrics perfectly. Careful delivery of
verses – somehow paradoxically – gives weight to the importance of the
words in the clamor of sounds. The ironic use of musical contrasts
corresponds with the ironic intertextuality of Różewicz. Cicha
emphasizes the humor of the poems and combines it in her performance
with various qualities, creating tragicomic effects. (…) An album with
this material is soon to be published: it's worth waiting for, and hope
it won't be long!" (Adam Poprawa, "Odra", nr 4, 2009).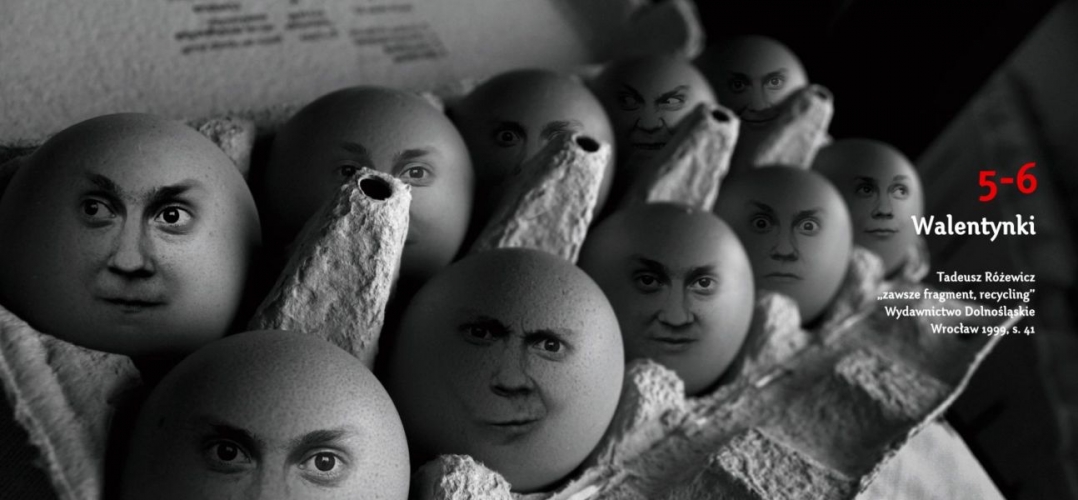 photocollages by: Emilia Prosół